Flawless on all devices
Responsive design for an exceptional user experience on desktop, tablet and mobile.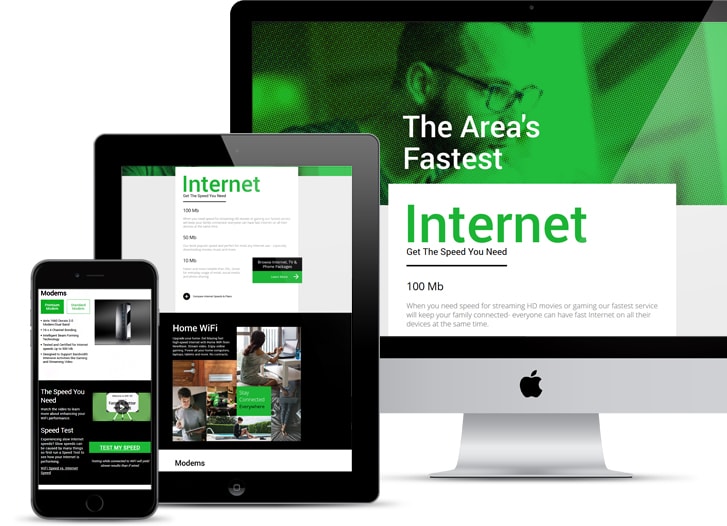 User-friendly shopping
Shop for services, select premiums and add equipment without clutter or confusion. Simple checkout in 3 steps.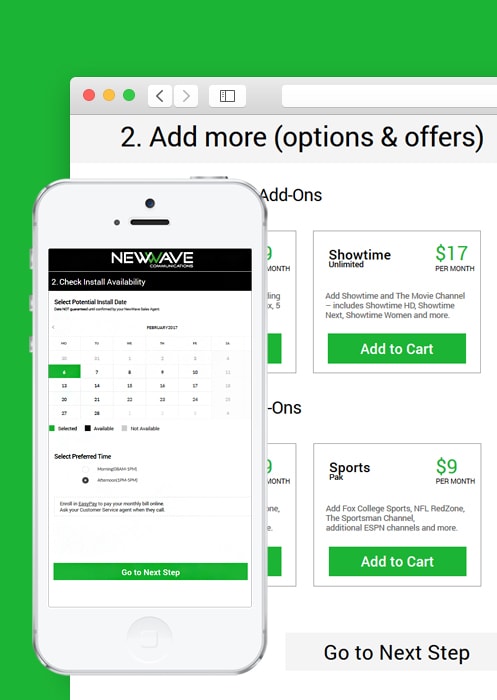 Innovative management tools
Custom dashboard for service personnel to assign, track and manage online orders. Built-in analytics and full reporting tool functionality.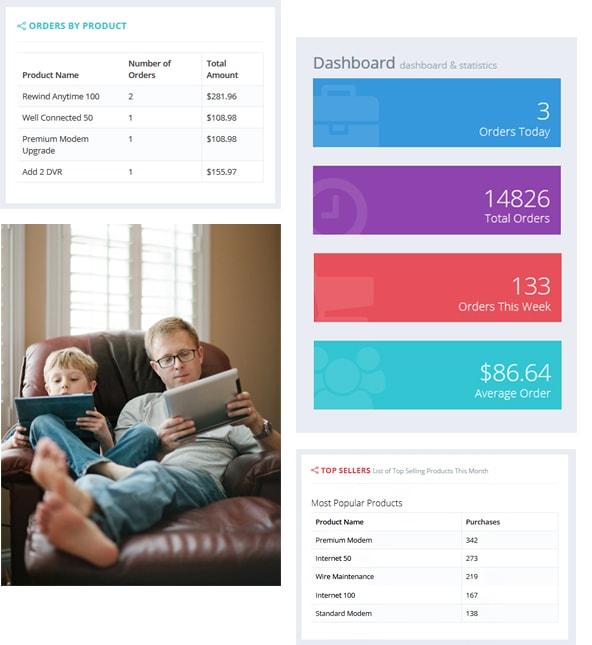 Flexible design
We created smart systems to display visually rich content that is updated on a regular basis.

Straightforward channel lineups
Filter and sort by type, number, name and more . Printable lineups are auto-generated so they are always up-to-date.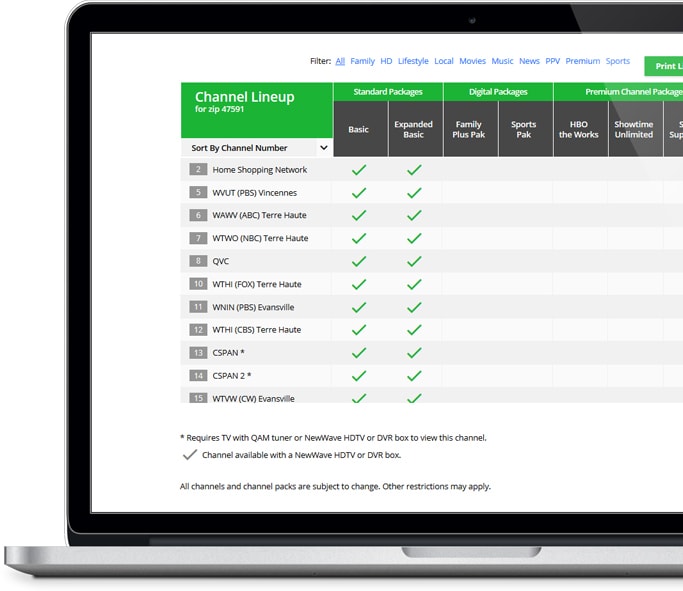 Browse jobs
Job postings can be sorted by type and location and encourage job seekers to apply online.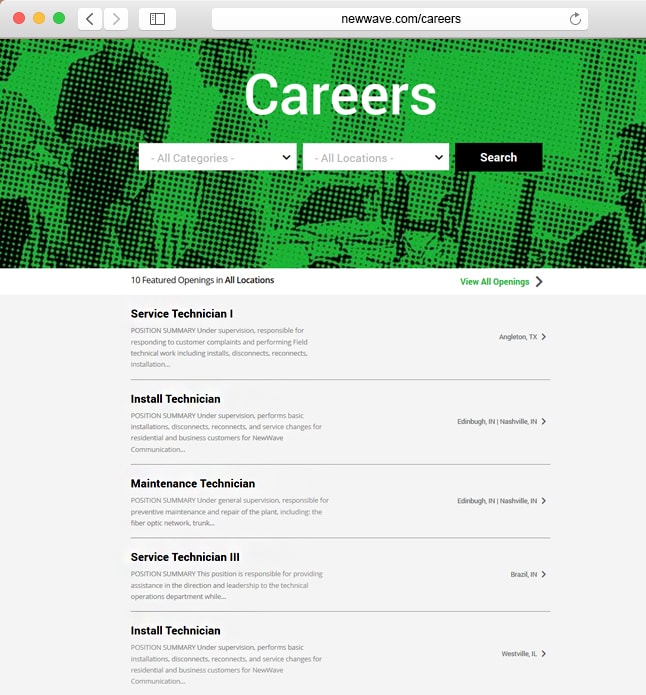 Support made easy
We created a help center that makes it easy for NewWave's customers to quickly find answers to their questions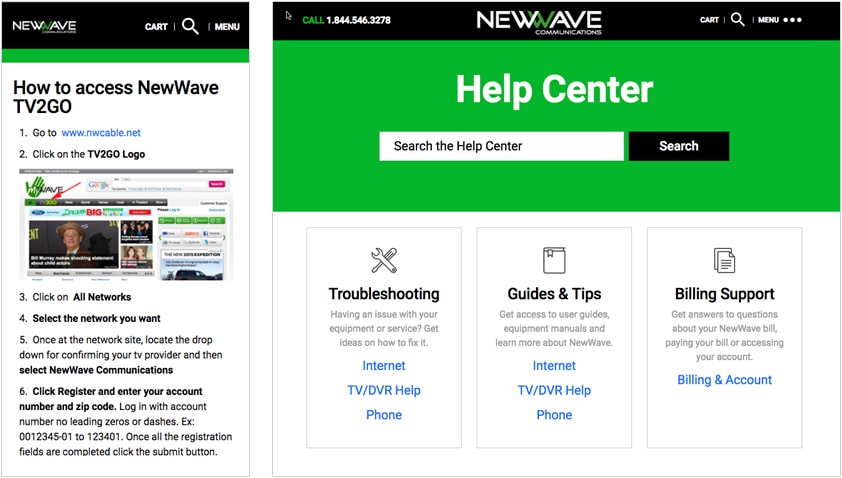 In-Store app
iPads in retail stores help customers find their best service options. Data is saved for service reps to review with customer and place orders.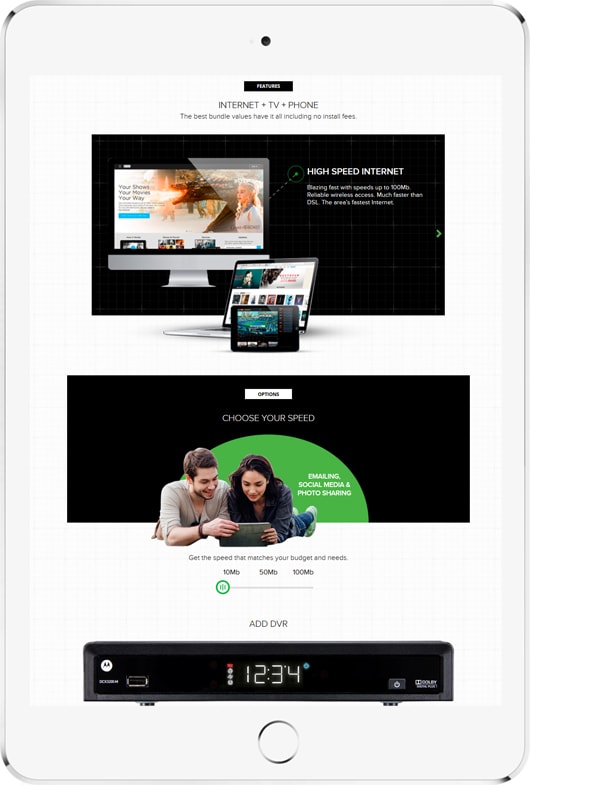 Social management
Social media post creation, content calendar and scheduling.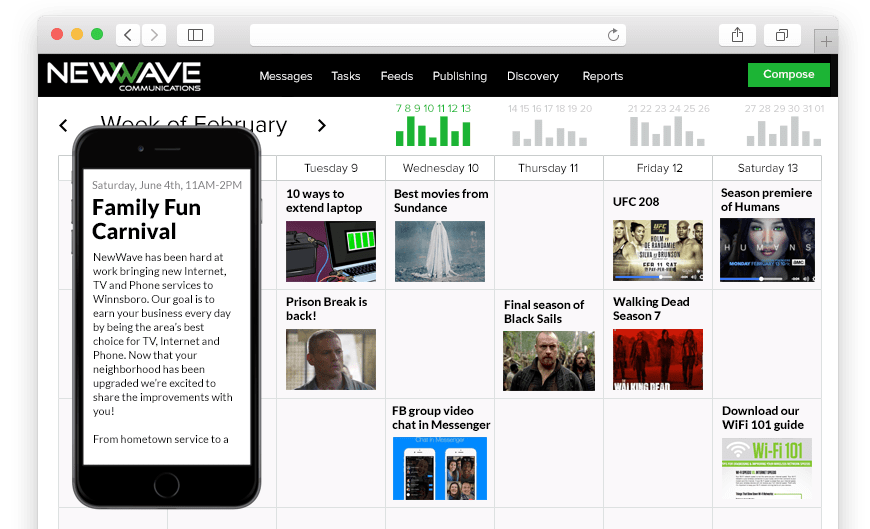 Email marketing
Email marketing has an ROI of 3800%. – DMA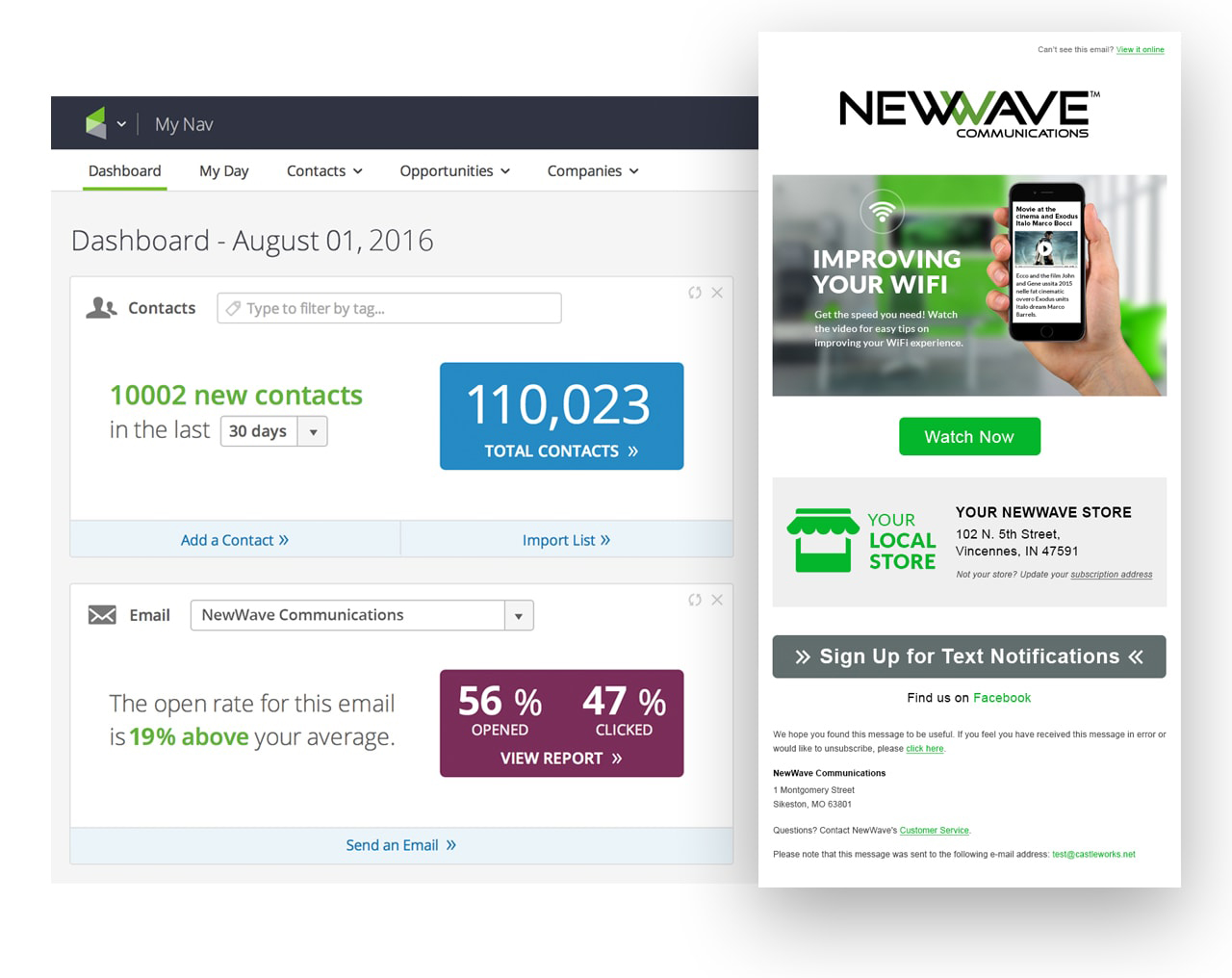 What if...
your website and online marketing was designed to effortlessly acquire new customers
Contact Us