Shop to donate
A start-up focused on donating to the user's choice of animal charity or welfare organization whenever shopping online.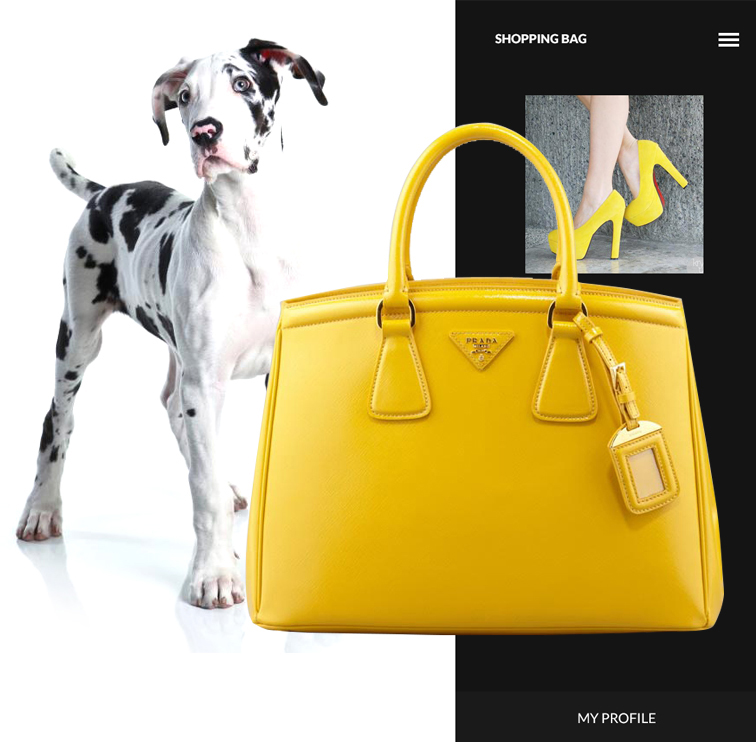 From fashion to travel
Users earn donations by shopping at their favorite online stores. The browser extension automatically finds the donation amount and applies it to the orders.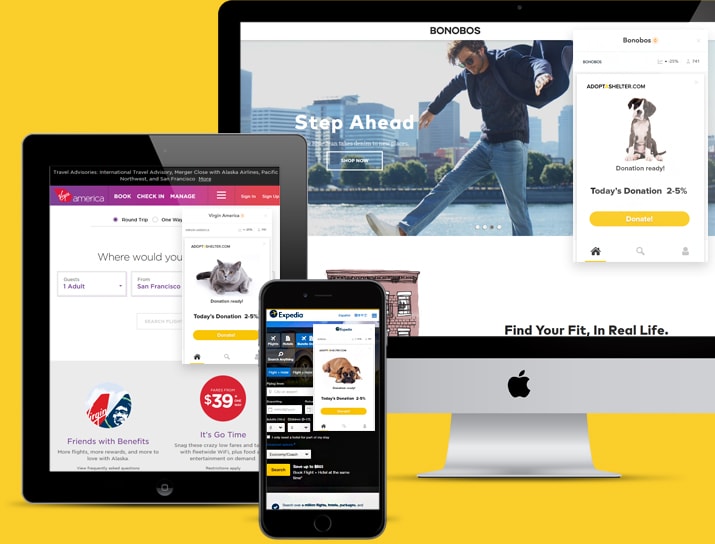 Explainer Video
A branded video explains "how it works" and shows visitors the ease of getting started and earning donations.
Talk radio
A regular segment on the popular All Paws Pet Talk Radio shares valuable pet information and promotes the use of AdoptAShelter to its listeners.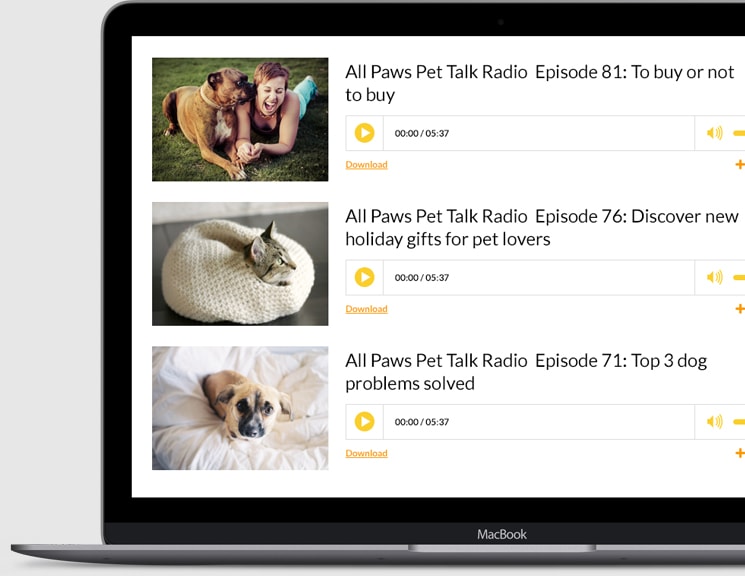 Shelter dashboard
A custom tool created so shelters can quickly see their current earnings, top earning stores, expected payments and more.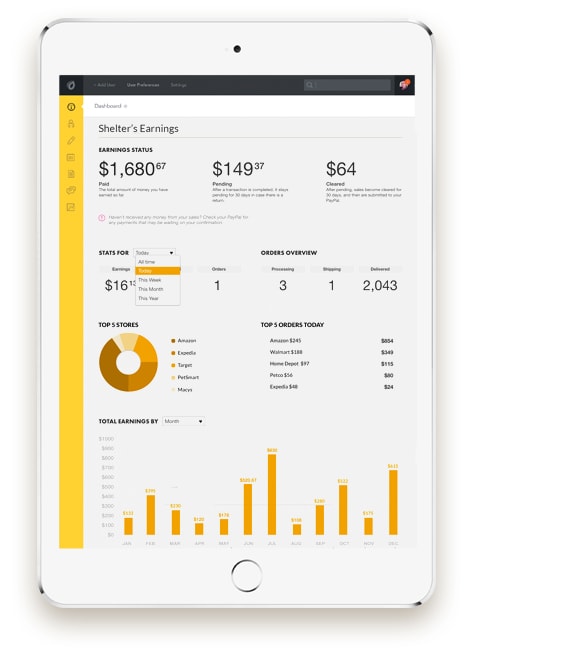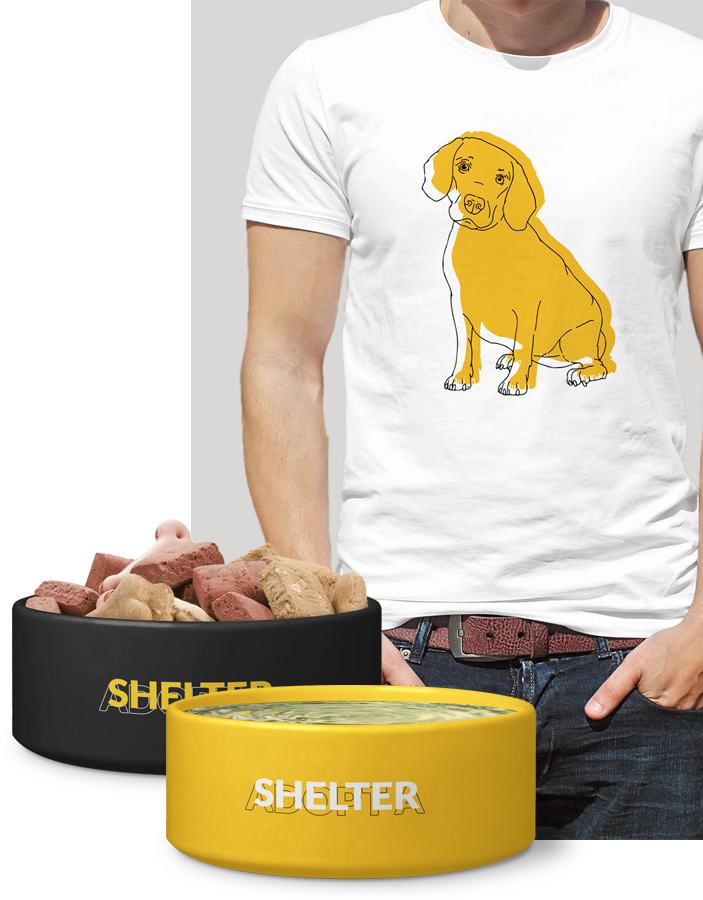 Bringing it home
Fun, branded products that shelters can sell or site members can purchase – all profits go directly to the shelters.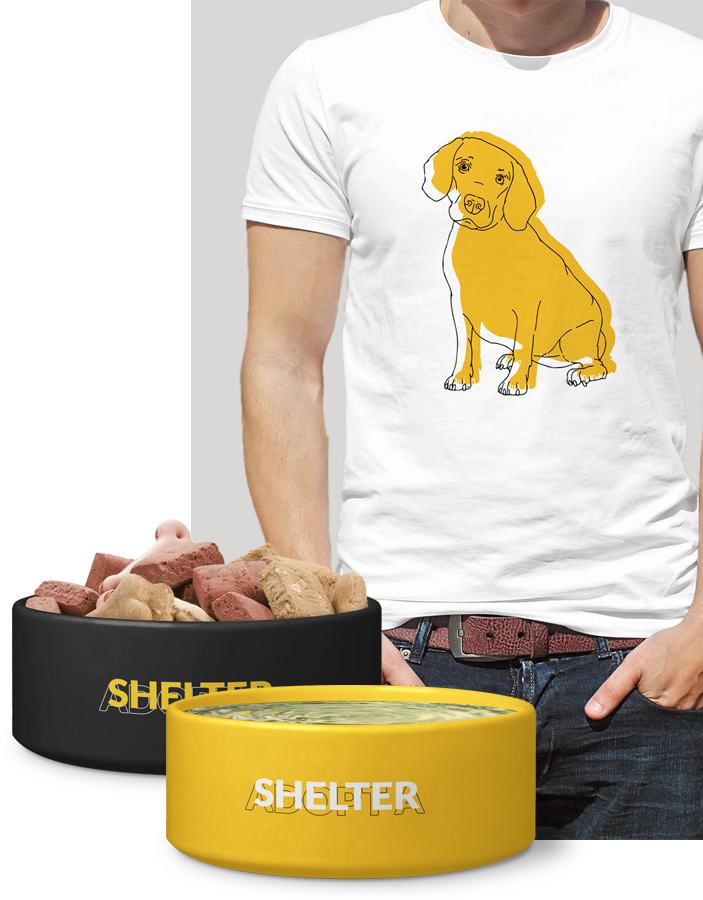 Email marketing
Engaging email campaigns with creative and entertaining content, the latest pet news and regular shopping reminders to encourage donation earnings.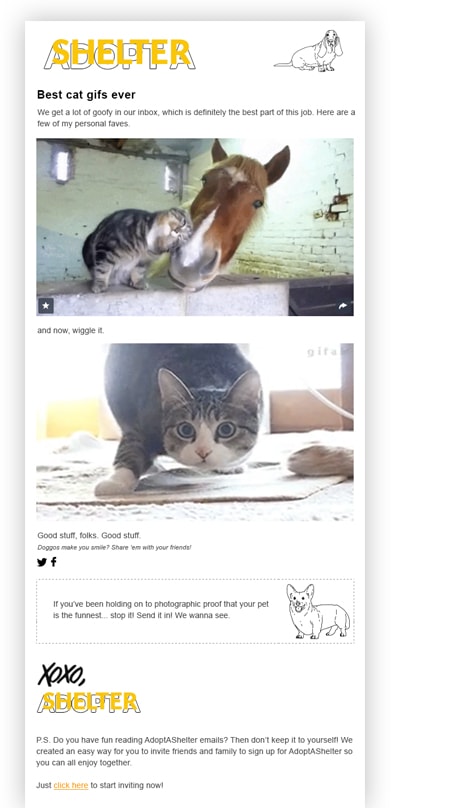 Media and sponsorship
A visually stunning, downloadable media kit was created for both PR and sponsorship opportunities.